Award Winning Service at a Competitive Price
As one of the clear market leaders, HVAC FM is ideally positioned to help you recruit quickly and efficiently.
Once we have confirmed the details of the vacancy, we will aim to source you the ideal shortlist with an agreed timescale.
Our placements are all covered by a guarantee of up to 6 months
Our client base is as impressive as it is varied.
The reason they choose to use us is clear, we understand their business and we offer a cost effective and efficient service.
We don't bombard you with irrelevant CV's, pestering phone calls or troublesome emails. We simply listen to what you require, source a handful of suitable candidates and arrange the interviews. Job done.
We specialise in finding the below candidates:
Hard FM Services & Mechanical & Electrical
- Air Conditioning Engineers

- Commercial Gas Engineers

- Electrical Engineers

- M&E Project Engineers

- M&E Project Managers

- M&E Design Engineers

- BMS / Fire / Security Engineers

- Contracts / Ops and Regional Managers

- All associated Administration & Contract Support
Soft FM Services
- Facilities Managers

- Facilities Assistants

- Cleaning Management

- Security and SIA Management

- Office Cleaners & Window Cleaners

- Security Guards & Store staff

- Office Move and Waste Management
We can offer you:
- Full UK Coverage

- A single point of contact, ensuring a personal service and continuity

- Competitive rates with the option of fixed fee agreements

- A flexible and no nonsense rebate scheme for a period of up to 3 months

- A small selection of tailored and suitable CV's for each vacancy reducing the amount of waste CV's

- Pre screening of candidates including Interviews on request

- Detailed reference checks and technical assessments on request

- A fast, effective and efficient service

Please call or drop a quick email and one of the team will contact you within a few minutes to discuss the vacancy.
CBRE Permanent Recruitment Supplier Award 2019 & 2020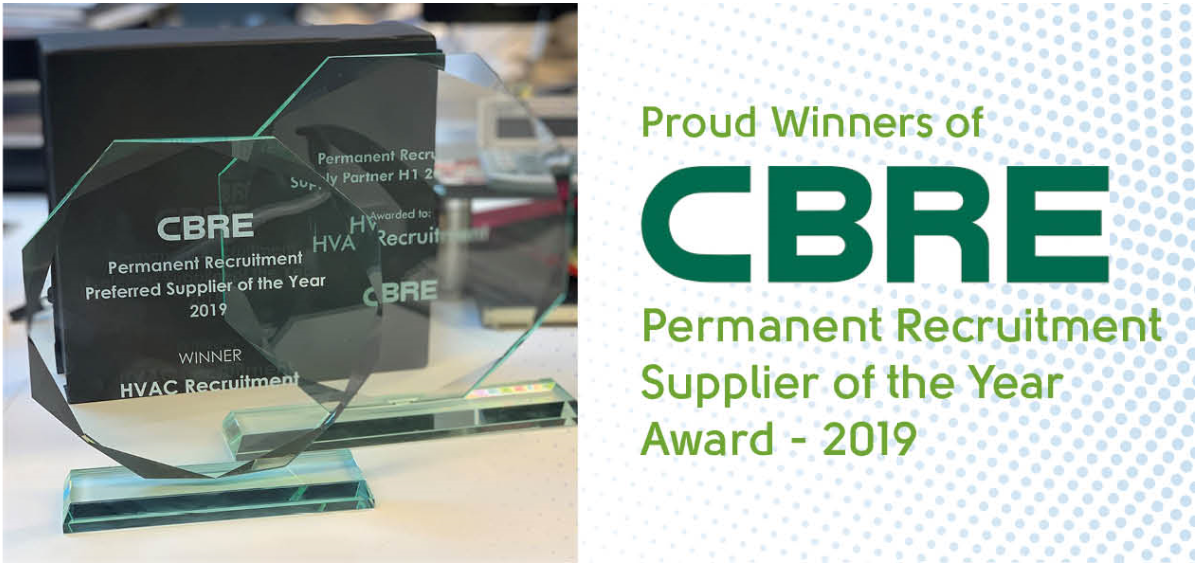 Branches throughout the UK

01745 77 22 18

info@hvacrecruitment.com